LAMINATED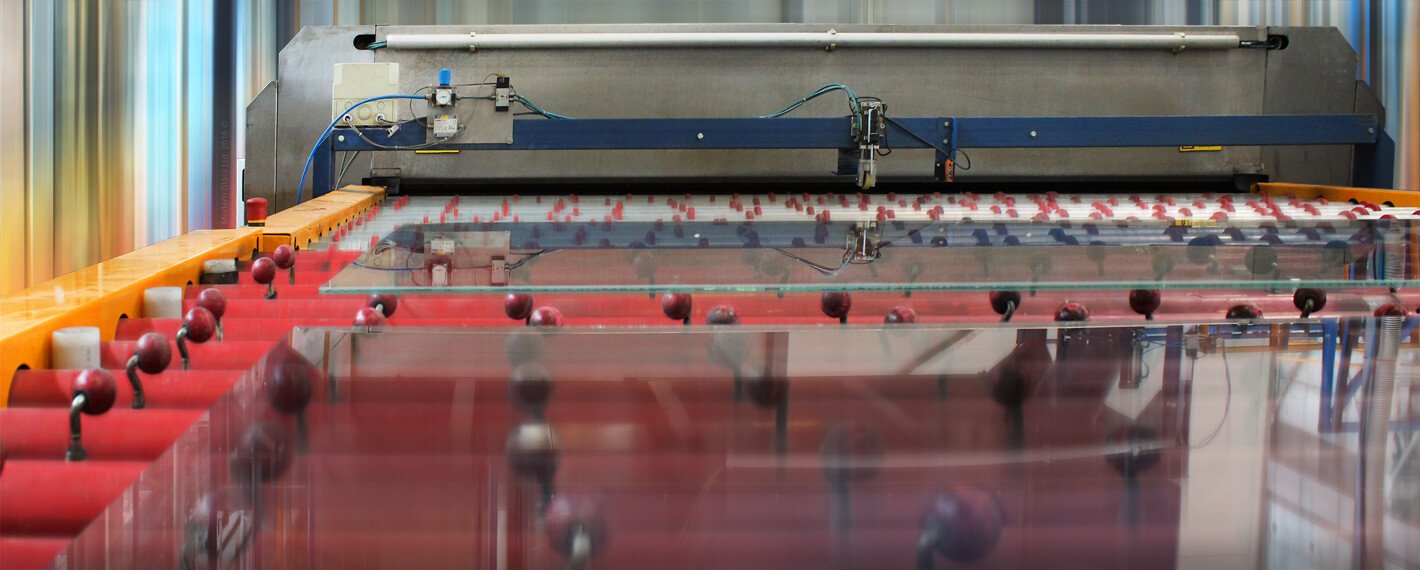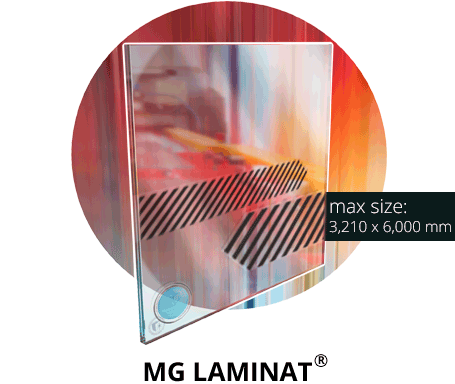 Triplex is multilayer laminated glass consisting of two or more panes bonded with a special film. After an impact the glass may crack, but splinters will remain on the laminating layer, thus reducing the risk of people getting an injury and glass falling out.
Modern Glass produces triplex under the MG Laminat brand.
MG Laminat applications

Translucent structures with high risk of glass breakage and injury

Building elements: facade glazing, windows, balcony glazing, glass roofs, glass doors, fencing and partitions

Interior: stair steps, glass tables

Transport: cabin glazing

Special applications: glazing for sports facilities, aquarium glass, external elevators, floor structures, underwater rooms, UV-proof glazing, bullet-proof glass, and fireproof glass
MG LAMINAT ADVANTAGES

Safety: in case of destruction glass is not scattered

Sound insulation: the film keeps noise away

Functionality: heat-saving and sunlight protection
Protection against mechanical impacts, intrusion and burglary
Resistance to corrosion, attrition, atmospheric precipitation

Protection against ultra-violet radiation
MG LAMINAT TYPES

Rough triplex

Tempered triplex
Multifunctional triplex

Bullet-proof triplex

Soundproof triplex

Painted glass triplex
1. Roller painting
Max. size: 2,600х6,000 mm
2. Silk-screen printing
Max. size: 2,200х5,000 mm
3. Full-color digital printing
Max. size: 3,210х6,000 mm

Electrically heated triplex
Max. size:
3,000х6,000 mm

Electrochromic (smart) triplex
Max. size
1,500х3,000 mm

Fireproof triplex
Fire-resistant Pyropane glass can be used in triplex subject to approval by AGC company
MODERN GLASS PRODUCTION CAPABILITIES

Max size:
3,210х6,000 mm

Thickness:
up to 100 mm

Max weight:
2,500 kg
MG Laminat production specification
PVB film protection against moisture by sealing edges with a special-purpose polymer
Production of laminated glass with bushings for spider glazing
MG LAMINAT PRODUCTION MATERIALS
Glass

colorless
tinted
sun control
Low-E
tempered
multifunctional
fireproof
painted glass
electrically heated
Film types
colorless
colored
matte
special-purpose
PVB
EVA
Saflex
Butocite
SentryGlas
SoundControl
SENTRYGLAS FILM ADVANTAGES
100 times as rigid and 5 times as strong as conventional films.
Excellent compatibility with different types of sealants.
Can be used in open-joint and structural glazing systems.
High optical properties, low-iron glazing design.
Preservation of initial transparency even after many years of use.
Stability and durability in absolutely different weather conditions. There will be no adhesive separation, optical defects, edge turbidity, undesirable transparency decrease or yellowness.
Increased durability allows using our glass in various structures requiring large load carrying capacity with a smaller area and lower deformation.
Continuously reflects all UV radiation, thereby protecting the interior from its destructive influence. Doesn't interfere with light penetration that is especially important for plants photosynthesis and growth.
The material is not fire-retardant, however, it demonstrates better fire containment and fire resistance properties as compared with PVB film.