PAINTED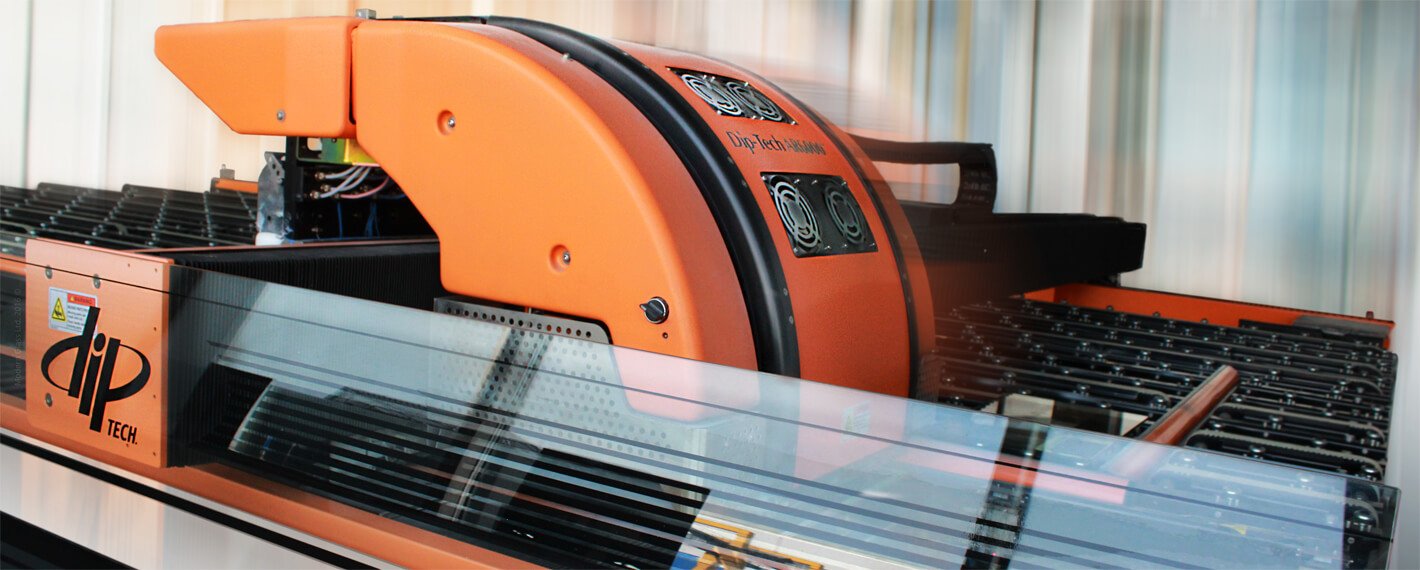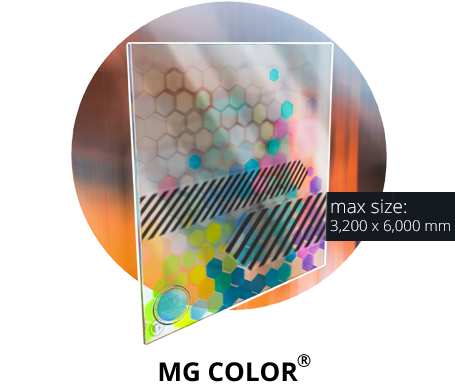 Painted glass is tempered glass with glass-ceramic coating, resistant to exposure and belonging to safety glazing group. During tempering the paint is fused into the glass surface to become its inseparable part.
Painting methods: roller, silk-screen, digital. These painting methods are applicable for various types of glass in single products, IGUs and triplexes.
Modern Glass produces painted glass under MG Color (roller and silk-screen printing) and MG MultiColor (digital printing) brands.
MG Color and MG MultiColor applications

Tinted products and products with decorative print for architectural glazing covering internal or external structures of the building

Tinted products and products with decorative print for architectural light-transmitting glazing. Printing on
variable transparency glass

Tinted products and products with decorative print visible from two sides (doors, door inserts, partitions)

Tinted products and products with decorative print visible from two sides and light-transmitting (doors, door inserts, partitions, including those with opaque coating)

Household tinted products and products with decorative print (tabletops, shelves, backsplashes, oven door inserts)

Products with decorative print along the contour for transport glazing solutions
Being non-transparent, painted glass enables covering up slabs and achieving a uniform facade effect (glazing along with translucent glass)
MG Color
Monochrome painting by roller or silk-screen method
Advantages
Safety, high resistance to mechanical and thermal exposure
Durable in all climate conditions
Colorless and colored opaque coating, opacity variation
Roller printing
Paint is applied when the glass passes between painting line metering and pressure rollers
Advantages
Uniform printing on glass of any size
Changing ink density by adjusting roller speed and type
High performance
Production capabilities

Max. size:
2,600х6,000 mm

Thickness:
4-19 mm
Silk-screen printing
Decoration process where an image is formed by forcing ink through a silk stencil mesh
Printing is done on an automatic machine for on-glass printing with glass-ceramic paint
Advantages
Wide range of shades from Ral Classic catalog
Creating an opaque image
Use of 'metallic' color paints
Minimal cost for a large number of copies, as compared with digital printing
High performance
Production capabilities

Max. size:
2,200х5,000 mm

Thickness:
4-19 mm
MG MultiColor
Multi-color digital on-glass printing using a special-purpose printer
Advantages
Unlike silk-screening, there is no need to make an expensive stencil mesh
Light transmission variation
Multi-color printing
Digital printing
Printing with an inkjet printer with subsequent heat treatment, whereby an image is sintered to glass surface, acquiring physical characteristics comparable with the glass itself
The printer uses ink consisting of ground glass for sintering with the product, metal oxide for coloring, solvent for exposure resistance
The ink is of 6 basic colors: white, blue, green, orange, red, and black
Advantages
An extensive ink palette in the form of pre-mixed or digitally mixed colors
Resistance to weather conditions, UV exposure, or scratches
Non-toxic ink makes it possible to process glass without harm to the environment
Creation of additional visual effects to solve design tasks of any complexity
Production capabilities

Source file formats: pdf, eps, jpeg, tiff, bmp

Adjustable coating density

Print resolution:
up to 720 dpi

Max. size:
3,200х6,000 mm

Thickness:
4-19 mm